Product Image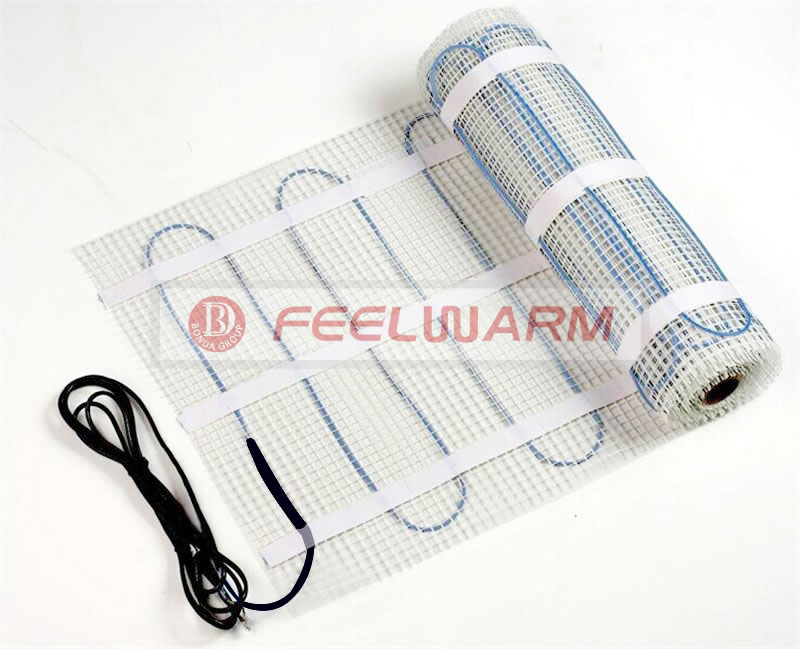 Underfloor Heating Mat System
FeelWarm is a professional undefloor heating system brand, Our Heating mats are placed directly under floor tiling, in a thin layer of flexible sealant. They are easy to install and are highly economical to operate in connection with suitable thermostat. They are suitable for use as primary heating systems as well as systems providing floor heating for added comfort.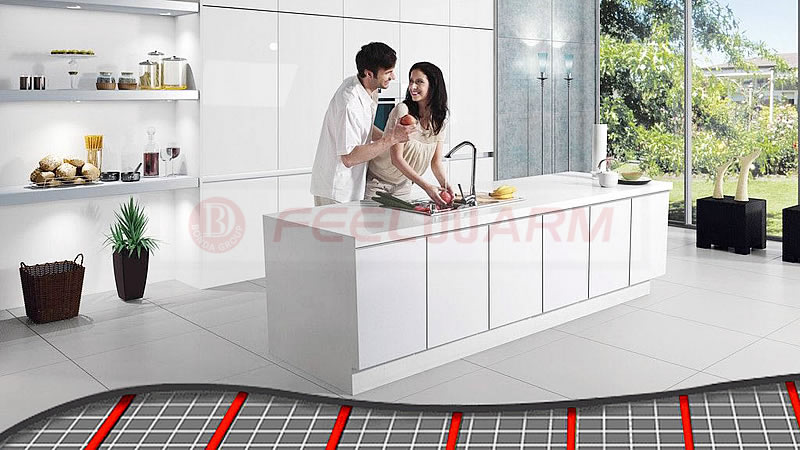 Applications
FeelWarm heating mat is designed for installation into thin adhesive beds, leveling compounds or thin screed beds beneath tiled and wooden floor finish.
150w/m2 heating mats are suitable as a primary heating source providing you have adequate insulation. These are our most commonly used mats for kitchens, dining rooms, large bathrooms and most other areas with tiled floors.
200w/m2 underfloor heating mats are generally used in areas where high heat loss is a problem, such as conservatories. These mats are only suitable under tiled floors, giving a 25% faster warm up time.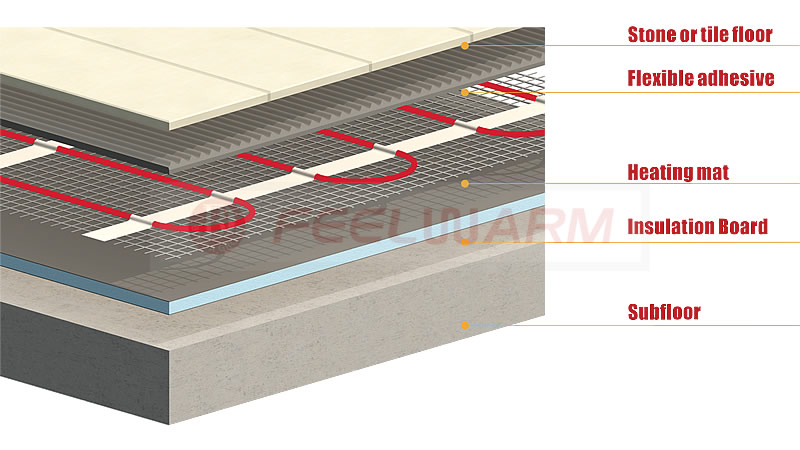 Specifications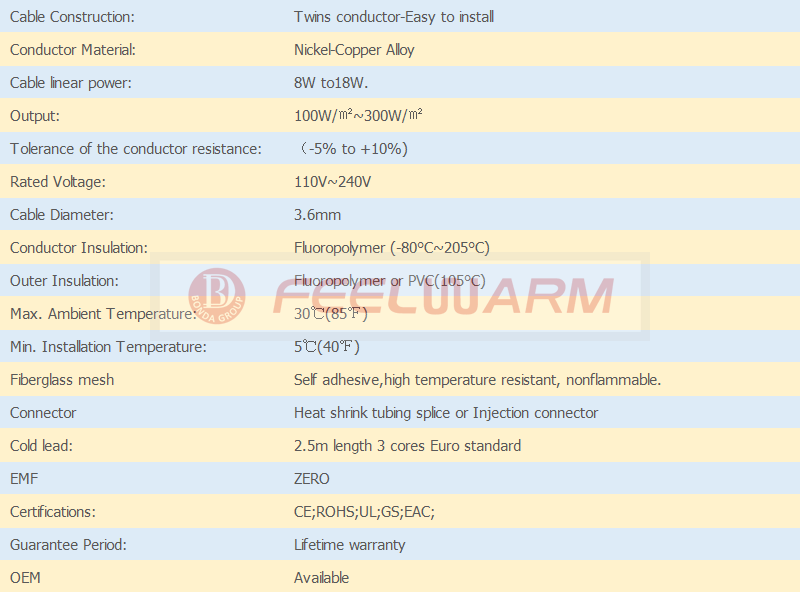 Products Model No.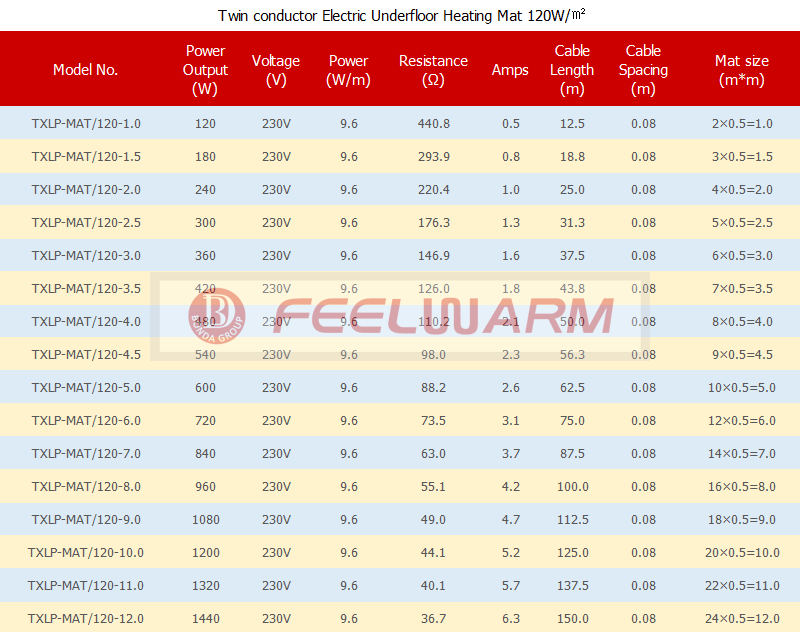 Packing & Shipping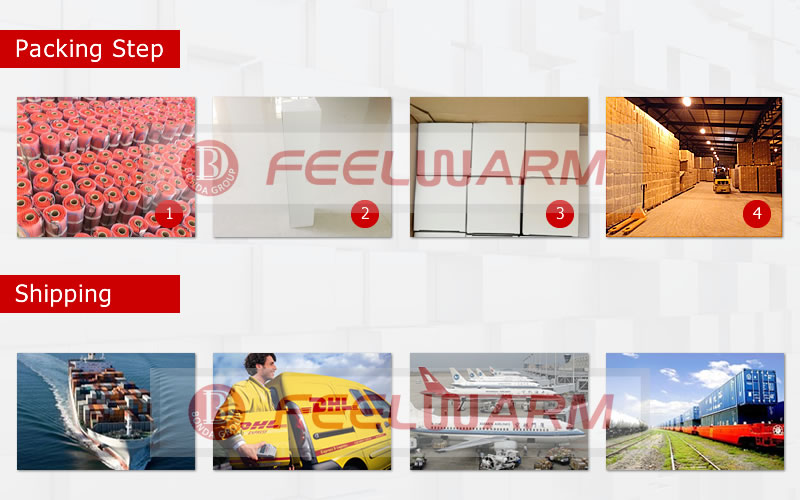 Order Details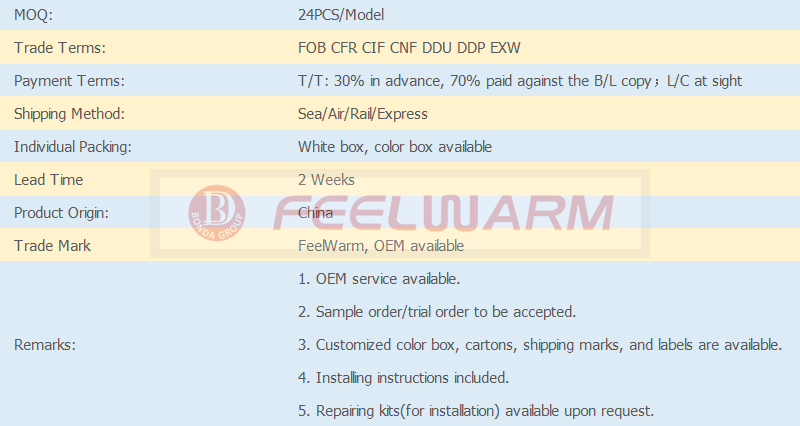 Installation Manual Download

 Installation manual: Underfloor Heating Mat
Feedback
Bonda Group Co.,LtdWe are the leading enterprise in the field of electrical heating.
Supplier Assessments
Response Time:<24h
Response Rate:100%
Contact US Tel:+86-550-7022606
Mobile:+86-18726215256(Wechat&Whatsapp)
Skype:luke1.1
Email:luke@cnheatingcable.com
Web:http://www.underfloorheatingcable.com